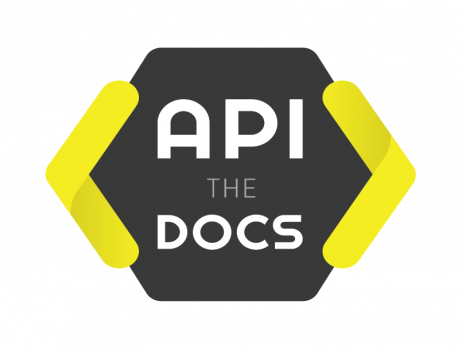 Full-day track on API documentation and developer experience at APIdays Paris 2019.
Full-day API The Docs track at APIdays Paris 2019
The API Docs & DX track is an event for tech writers, API developers, product owners and developer evangelists who embrace documentation as a crucial aspect of a great developer experience. It is a great opportunity to share and discuss the latest best practices, strategies and new trends relevant to API documentation and developer portals!
APIdays Paris, the main event
APIdays Paris is about all recent technologies and business models associated to APIs. 100+ speakers will be invited to speak and share their experience regarding "From Legacy to Agile, From Product to Ecosystems".
Day 1 will focus on the technological aspect of APIs, with talks and keynotes about REST, GraphQL, gRPC, Serverless, OpenAPISpec/Swagger, Kafka, Docker, Kubernetes, Kong, Kubernetes, OAuth, OpenId Connect, JWT etc. There will be 5 tracks, with API Documentation & Developer Experience being one of them!
Code of Conduct
APIdays, through its series of conference, research and educational activities is dedicated to providing a harassment-free experience for participants at all of our events. APIdays events are deigned for professional networking and collaboration within the API community. Its guiding principle is to foster the open exchange of ideas and expression and require an environment that recognizes the inherent worth of every person and group. Any participants, including members, speakers, attendees, volunteers, sponsors, exhibitors, booth staff and anyone else, should not engage in harassment in any form.
Full version is available here.
News
Live agenda
09.12.2019
Due to the ongoing strike action in Paris, some speakers cancelled their talk. Please check the live program in the conference app or on https://www.apidays.co/paris. We keep updating the agenda below too!
Lineup & schedule is final
31.10.2019
We're super excited about the program – you'll hear talks on API design, SDK development, ways of improving developer experience, devportal journeys, and methods of API documentation & technical writing.
Can't wait to meet you in Paris!
Tickets
02.10.2019
Since the Docs track is one of the many tracks of the 3-day event, you can register through APIdays Paris only. Early-bird tickets are available until 31 October.
Venue
Beffroi de Montrouge 2 Place Emile Cresp, 92120 Montrouge
API The Docs Newsletter
Sign up to get notifications
Conference announcements
Speakers and schedule of upcoming events
Videos & slides of previous events
Podcast & article publications