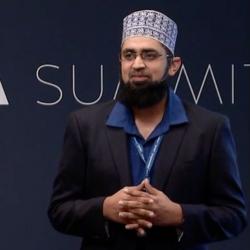 S. Adeel Ali
APIMatic
Increasing API Adoption via a Code Playground
Biography
Adeel Ali is the founding CEO of APIMatic.io which is a Developer Experience Platform for APIs. His PhD research experience at the University of Auckland led him to think about innovative yet practical solutions for emerging tech industries, which eventually formed the basis of APIMatic. Besides APIMatic, Adeel loves reading, travelling and playing Cricket.
Talk description
This session will elucidate what is an API Code PlayGround, and how does it create a phenomenal developer experience.
We'll be focusing the two main components of the Code PlayGround: SDKs and Reactive Code Samples. Developers love SDKs  —  simply because SDKs lift heavy burden of communicating with an API, and let developers focus on the app design and business logic. On the other hand, Code Samples provide the quickest way to the first "Hello World" application. Combine both as a Code PlayGround, and you'll get developers up and running with your API within no time.