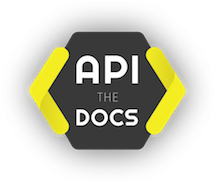 API THE DOCS
Conference series about API documentation, developer experience and developer portals. Virtual events since 2020.
How do you document an API?
How do you build a good developer portal? What types of information does it need to have a great developer experience? And how do you implement changes in large and complex documentation sets?
Through its four years of existence, API The Docs has become the leading documentation conference in APIs. It's an event series dedicated to tech writers, product owners, developer advocates and other members of API teams who want to deep dive in API documentation and explore how it relates to a great developer experience.
The organizers switched the conference format from offline to online in April 2020 and they launched API The Docs Virtual, an online event series. The events are free and accessible for everyone who can't afford tickets; however, we collect support for further API The Docs community initiatives coming later this crazy year. If you're happy to support API The Docs, visit the Support page for more information.
Sign up to get notifications
Conference announcements and news
Speakers and agenda with talk previews
Recap page news