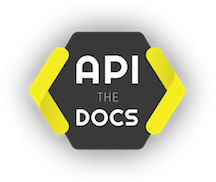 API the Docs 2018
Conference series about API documentation and developer portals
Paris (France)
London (UK)
How do you document an API?
And how do you build a good developer portal? What technologies do you use?
What types of information does it need?
API the Docs is an event for tech writers, API developers, product owners and developer evangelists who embrace documentation as a crucial aspect of a great developer experience. The conference is a great opportunity to share and discuss the latest best practices, strategies and new trends relevant to API documentation.
API the Docs was inspired by the Write the Docs conferences, but it is a standalone operation. Initiated by Pronovix, the events aim to allow as many people as possible to learn about API documentation. We keep event prices as low as we can, by keeping it a community effort. The organizers, the venue hosts, the speakers and the speaker selection committee are generously supporting this with their time, knowledge and resources. We publish the recordings of the presentations afterwards, in line with our open access policy.
     Want to share your knowledge?
The Speaker Selection Committee welcomes every story related to the following topics:
Editorial workflows & writing formats and how they can be used in API teams (Git based workflows, documentation formats like Markdown, ReStructuredText, AsciiDoc, Docbook, DITA, etc.)
Portal technologies (Static HTML pages vs CMSs, different solutions
API portal strategy & tactics (positioning, viral loops, personas, evangelism)
Top portal showcases
Developer portal features, components, and products (SDKs, development sandboxes, API quality signals, etc.
API Specification languages (Swagger, RAML, Blueprint, etc.)
API design and governance
Developer experience design, gamification, and innersourcing as tools to improve API quality behind the firewall
Sign up to get notifications
Conference announcements and CFP news
Speakers and agenda with talk previews
Recap page news