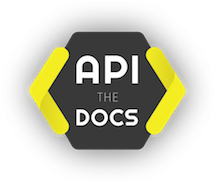 Conference series about API documentation & developer portals
Docs track at Apidays Paris
December 7, 2023
How has Generative AI introduced fresh perspectives and dimensions to API documentation?
How does your developer portal help you execute your business strategy? How custom should your developer portal be? 
API The Docs has become the leading documentation conference in the API space since 2017. The events serve technologists involved in documentation, developer relations, marketing, and UX of API programs: members of API teams who want to create great developer experiences and ultimately, developer success.
In 2024, our goal is to discover and map out what AI trends are shaping in API documentation through practical examples, and explore how organizations can adapt to stay at the forefront of innovation. We are about to bring together thought leaders, industry experts and visionaries for a full-day conference in April. See you there!
Want your brand to be part of API The Docs?
Sponsor the upcoming "AI The Docs" online event
To explore the sponsorship opportunities and discuss how we can create a customized package for you, please contact our team at info @ apithedocs.org. We would be delighted to provide further details and answer any questions you may have.
API The Docs Newsletter
Sign up to get notifications
Conference announcements
Speakers and schedule of upcoming events
Videos & slides of previous events
Podcast & article publications