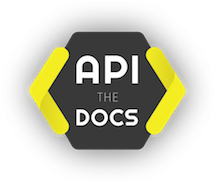 API THE DOCS
Conference series about API documentation & developer portals
Let's meet in person in Amsterdam on 6-7 June!
How do you contribute to the success of your API program?
How do you document an API? How do you build a good developer portal? How does your developer portal help you execute your business strategy? How does your developer success team use and contribute to your documentation?
Through its five years of existence, API The Docs has become the leading documentation conference in APIs. It's dedicated to API documentation and developer portals. The events serve technologists involved in the documentation, developer relations, marketing, and UX of API programs: members of API teams who want to create great developer experiences and ultimately, developer success.
The organisers switched the conference format to API The Docs Virtual in 2020. They continue the online editions in 2023, however, API The Docs returns to its roots and invites you to join the event in person! Let's meet in Amsterdam in June!
In 2023, API The Docs looks beyond developer experience and explores developer success. We are looking for submissions from a wide palette of roles, inviting you to narrate your perspective and specific challenges with ensuring developer success for an API program. How do you contribute to developer success? What practices has your team evolved to ensure developer success? Share your experience! 
Want your brand to be part of API The Docs?
Sponsor the conference in Amsterdam
By supporting the conference, you'll not only gain visibility, but meet the unique community of API documentarians, product owners and other members of developer portal teams. The sponsorship packages offer different benefits, however, we are open to tailor them to your needs. See the options and send your inquiries to the organizing team.
API The Docs Newsletter
Sign up to get notifications
Conference announcements
Speakers and schedule of upcoming events
Videos & slides of previous events
Podcast & article publications