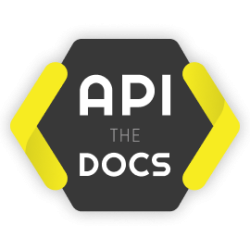 Want your brand to be part of API The Docs in 2023?
Become a Sponsor
What is API The Docs? 
API The Docs is a conference series serving technologists involved in the documentation, developer relations, marketing, and UX of API programs: members of API teams who want to create great developer experiences and ultimately, developer success.
In 2023, the orgnanizers are looking forward to talk submissions from a wide palette of roles, inviting the community to narrate their perspective and specific challenges with ensuring developer success for an API program.
Why sponsor?
API The Docs brings together members of API teams closely involved in the growing complexity of needs, strategies, tools and user experience of API documentation and developer portals. Presenters talk about their front- and backstage innovations and best practices to fuel inspiration and progress. 
API The Docs sponsorship is an excellent opportunity to:  
Foster positive brand awareness  


 

Engage with new audiences of varied perspectives  


 

Build relationships with players in the API ecosystem


 

Sound out new solutions    


 

Raise awareness of your API program  


 

Introduce your API team to potential future colleagues and partners
As a sponsor, you contribute to uphold this technology stack- and vendor-neutral knowledge sharing space, and to further the state of the art of the API economy.
Sponsorship
API The Docs has assembled various sponsorship options for its upcoming events in Europe and in the USA in 2023. We are happy to discuss the tiers to tailor them to your needs!
If you would offer your sponsorship to API The Docs, and/or you have questions, please reach out on info@apithedocs.org
Past conferences were kindly supported by
Apigee, MongoDB, Mozilla, Netlify, Nexmo, ABN Amro, GDS UK, SlashData, Adyen, Cisco DevNet, Vonage, Buildkite, Pivotal, Rakuten, and StackBlitz.