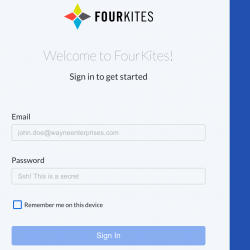 FourKites Developer Portal
Sankar Babu & the FourKites Team
For the 2021 autumn season of API The Docs, 16 DevPortal Awards nominee teams share the highlights of their devportal journey. Each team will introduce the best features of their sites, share their experiences, talk about their future plans, and participate in Q&A sessions.
About the session
Date: 6 October, 2021
Sankar Babu (Staff Software Engineer), Yamini Lakshmipathy (Engineering Leader) and Harihara Subramanian Radhakrishnan (Senior Product Manager) will introduce the FourKites developer portal. The site was nominated in the "Best Use of API Gateway Integration", "Best API reference Documentation and Support" and "Best Design" categories for the Devportal Awards 2021 
About the portal
"Our Dev Portal enables our goal of being API-first and acts as a single source of truth for our external APIs.
Its a typical self service model with careful user (developer) experience in mind, allowing our customers to manage their keys and APIs bundles, all through a single portal.
It's a step forward in the right direction and this indeed has eased our integration methodologies to a greater extent. Going from 'X' days to 'Y' hours/ few minutes is our vision and it is just unfolding the way we envisioned it."
Recaps are published: watch FourKites' devportal demo and Q&A on the Pronovix recap page »