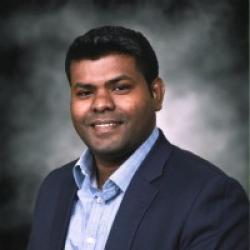 Vanjikumaran Sivajothy
EQUINIX
A Sensible API Document Management Guide
Biography
Vanji is a highly-motivated lead in the field of software engineering with over Decade of experience of the leading teams for architecting and developing enterprise applications and middlewares in areas such as Enterprise Resource Planning Suite, Enterprise Service Bus, Web Services, Grid, and Cloud Computing. He is also a committer and project committee member of the Apache Synapse Project.
Solid background in object-oriented design and analysis, SOA, Micro Services and Integration design patterns. Detail-oriented with strong analytic skills. Demonstrated ability to excel in the team and individual work settings. Strong technical communication skills.
Talk description
APIs are the digital face of the company and Documentation is the Foundation to a Good Developer Experience! However, how to create sensible API documentation and Product documentation is always a harder problem to solve. Vanji will explore, compare, and contrast this in this session with examples. The developer portal is the first pitstop for any API consumers to explore, discover, and consume the APIs. Over the time APIs are moved from the Digital face of the organization to money-making products for the organization. However, there are different audiences in the consumption of this paradigm. Therefore, Vanji will explore, compare, and contrast the difference between API documentation and Product documentation. Further, he also will walk you through with real-world examples of how documentation plays a critical role in the organization.