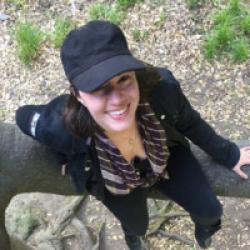 Sarah Day
LaunchDarkly
What You Get When You Invest Non-docs Time in Docs Tools
Biography
Sarah Day is the Senior Technical Writer at LaunchDarkly. She's been polishing semi-colons in the content mines for over a decade. She loves writing, green tea, and, predictably, her cat.
Talk description
Learn how a mid-stage startup tackled common documentation pains with tremendous results, culminating in a company-wide effort to rebuild our documentation site. We got incredible results backed by real data that we want to share with you.
Watch this talk to hear about how LaunchDarkly adopted new documentation practices to stay ahead of the curve of feature development by making docs a first-order concern. This effort culminated in a transformation of our docs toolchain that involved the entire company's input, feedback, and enthusiasm. Now that we've launched our new site, contributions are through the roof. People are engaging with our content like never before, both from within the company and from the general public.
If you watch this talk, you'll learn:
How we increased our docs PRs by 350% (yes, really) within a month of launch
How to get an entire company involved in testing docs
How a technical writer can act as PM on a project where they have domain knowledge
How working with design and engineering results in sustainable, scalable IA and tools
How to capitalize on existing documentation practices within your company–and create new ones when you need them