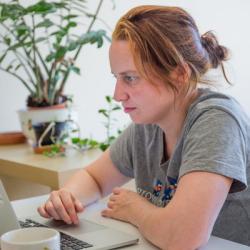 Kathleen De Roo
Pronovix Developer Portals
A Maturity Model for Developer Portals
Biography
Kathleen started as a technical content writer, responsible for doing research and writing on developer portal aspects. As an information architect, she helps clients find out how to align business goals and user needs with the knowledge we gathered about developer portals. 
Talk description
How do I know what to work on to improve my developer portal? What are the different aspects I should be thinking about? What should be my priorities? How can I increase value, from the first MVP all through to a mature established developer portal? How do I do all this, even when I don't yet have a clear path to value for my company's API program? 
Pronovix has been thinking a lot about these questions, and about a model that would help us to answer them. At this point in time, they have identified 3 independent dimensions that API teams can work on to improve the business value of their developer portal and this talk focuses on explaining these dimensions.