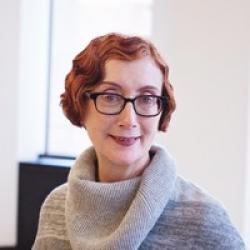 Jennifer Rondeau
Stripe
Do You Know Who's Reading Your Docs?
Biography
Jennifer is a Stripe technical writer, Write the Docs organizer and community lead, Kubernetes docs lead emerita & project maintainer.
Talk description
API docs are often placed in the larger category of developer docs, and all too often the question of their audience is bypassed because, well, they're for developers, right? But the category "developers" is simultaneously too simple and not simple enough. Developers with different skills, interests, and needs are trying to integrate your API. Other stakeholders besides developers -- CTOs, CEOs, PMs -- consume your docs, too. How do you write docs for these different audiences? Do you try to address them all? Only some? Which ones? Can docs meet everyone's expectations, at least most of the time? In this talk I'll discuss how Stripe tackles these questions, the answers we've come up with, and some of the challenges that we face. I'll compare what we do at Stripe with other approaches, and offer suggestions for ways to think about your devdocs audiences no matter what your API is like.