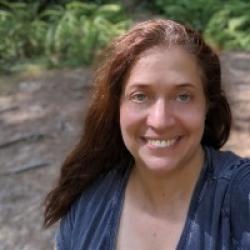 Ilona Koren-Deutsch
Nuna
Accessibility Matters
Biography
Ilona is Technical Documentation Manager and part of Twitch's Developer Relations team. She enables people from all backgrounds and disciplines to be more effective through documentation that is crystal clear, actionable, and inclusive. A University of Pennsylvania graduate, she has pioneered and driven the highest standards in technical documentation quality during her 20+ year career. She also has experience as a support engineer and in UX design.
A popular speaker, she is involved with APIdays' Women in APIs initiative as a mentor and a leader of the new "4 Steps to Speaking" program. Through her volunteer work, she is Communications Lead on the TechWomen Alumnae Council, and is actively engaged in encouraging girls to pursue STEM careers and supporting women in the tech space.
Talk description
Your developer portal and your documentation need to be accessible and inclusive in order for developers to have the best possible experience. This talk will discuss why that's true and share best practices for implementation.