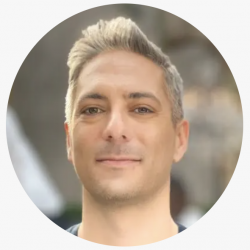 Daniele Bernardi
Twitter
Health Oriented Design: How API Platforms Shape Themselves for a Safer Internet
Biography
Daniele is part of the Developer Relations team at Twitter, helping developers build better apps. Daniele's passion and job is to inspire developers all over the world to create the best Twitter API integrations that can in turn raise the bar for the entire ecosystem.
Talk description
2020 is going to be a pivotal year for data privacy, harassment and fake news. Despite huge investments in AI, social media platforms still struggle to deal with abusive and irrelevant content. Developers, once key to the success of any API platform, feel alienated and helpless – they want to contribute, but they don't have the right API to do so. Why is this happening, and how can platforms help the broader developer ecosystem build a better internet? This changes today. Platforms will have no choice but to change their API strategy so that developers can help people be safe again.
Join this talk to learn how API platforms are being shaped to give developers the tool they need to enable healthier conversations globally and at scale, and how many API can already be used to enable new viable pathways for detection of abusive or unauthentic content."