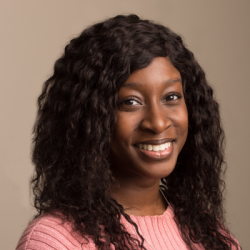 Uwana Ikaiddi
BigCommerce
Improving Your API Documentation from the Inside-Out
Biography
Uwana Ikaiddi is the Developer Documentation Manager at BigCommerce, one of the leading SaaS ecommerce platform providers. Her years of technical writing experience has taken her through diverse fields ranging from anesthesiology, non-profits, and numerous start-ups.
Most recently, she worked as a Technical Content Developer at Indeed.com, the job site. When not serving on the Technical Communications Advisory Committee at ACC, you can find Uwana working as the lead narrative designer and storyboard artist for an indie game development studio.
Talk description
Uwana's talk focuses on how new API documentarians can use internal and external audience feedback to improve the overall quality of their external-facing API documentation. By the end of the talk, technical writers should be able to use internal/external feedback in a balanced way to improve the docs.
Developing robust and intuitive API documentation is a complicated process, especially for those new to that particular type of content. Nevertheless, creating quality documentation is extremely important when it comes to obtaining and retaining users.
While all organizations have their unique quirks, this talk will focus on general commonalities and how to leverage both internal and external user feedback to improve your API documentation.
This talk will help new API documentarians develop and organize useful external content without neglecting internal users in the process. This talk will discuss how to:
Identify your internal audience within your company
Solicit feedback from your internal audience
Collect feedback from your external audience
Weigh each form of feedback appropriately to make improvements for both audiences
By the end of this talk, documentation developers should feel comfortable using both internal and external feedback to improve upon their API documentation.