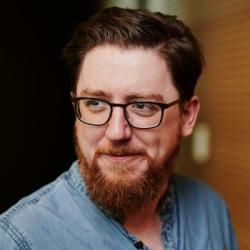 Patrick Hammond
Adyen
Let Writers Write: Automating the Boring Stuff for Our Docs Team
Biography
Patrick is defining and managing the docs automation and testing side of Documentation and Developer Experience at Adyen.
Talk description
We got into technical writing to make complex things seem simple, not to be janitors. So why do we spend so much of our time on maintenance? We fix broken links, find missing images, remove sensitive information... and that's only if we know these problems exist! Worst of all, we manually create and update code samples. Broken code samples are useless at best, and downright maddening at worst. Developer experience is really important to Adyen, and we got sick of seeing code samples become inconsistent and inaccurate.
In this talk, Patrick Hammond will explain how Adyen approached the problem of creating, updating, and testing code samples. He'll discuss the solution they created, and how it works for their team. He'll also delve into some other common bugbears that Adyen are automating away, much to the delight of their 8 technical writers.