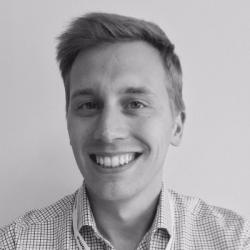 Louis Debatte-Monroy
TomTom
How to Tailor Your Developer Portal to Your Audience
Biography
Louis Debatte-Monroy is the Head of Developer & Product Marketing for TomTom. Addicted to innovation and obsessed by User Experience, Louis is a proud geo-geek, a location tech expert and a mobility specialist. Louis is based at the TomTom headquarters in Amsterdam after several years mapping the African continent.
Louis has an academic background in Economics, with degrees from the Universities of Kent (UK), Paris-Dauphine (France) and the Solvay Business School (Belgium). Currently based in Amsterdam, Louis has lived and worked in China, Togo, Chile, Belgium, the United-Kingdom and South Africa.
Louis started his career in the BNP Paribas Group developing digital banking solutions before joining TomTom to take the responsibility of mapping the African continent. He then moved to the TomTom Headquarters to build a team of Product Marketing experts.
Talk description
Have a great developer portal but it's not gaining much traction? The team at developer.tomtom will share their experiences as to how they revamped their developer portal and turned it into a multiple time award winner by enhancing the UX and including the developers in the conversation!
What do you do when your API portfolio grows in size and complexity? How do you keep your product portfolio logical for the technical profiles while keeping it simple for the business users? In this talk, the team behind developer.tomtom.com will explain how they completely revamped their developer portal to improve the product experience for different user profiles; sharing best practices and lessons learned around persona research, usability testing, use cases and product positioning.