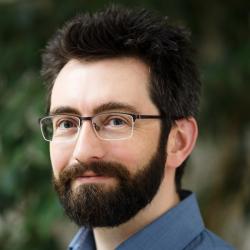 Kristof Van Tomme
Pronovix
Beyond API Spray & Pray: The Role of Developer Portals in Digital Transformation
Biography
Kristof Van Tomme is an open source strategist and architect. He is the CEO and co-founder of Pronovix. He's got a degree in bioengineering and is a regular speaker at conferences in the API, DevRel, and technical writing communities. For a few years now he's been building bridges between the documentation and Drupal community. He is co-organizer of the London Write the Docs meetup, and cheerleader for the Amsterdam Write the Docs meetup group. He's been working on a number of new initiatives to help API product owners learn from their peers (API the Docs conference series and DevPortal Awards).
Talk description
For some organizations digital transformation is "buzzword whack-a-mole": they chase hype after hype, implement digital platform after platform but never invest enough to really be successful. One of these strategies that I've seen up close recently is the "spray & pray API strategy": build loads of API services and then sell them on an API marketplace. But it is not clear what exactly the product portfolio is, what market is being targeted, or even who the customers will be…
If you build it, they will come - right?
Developer portals can be the backbone for a digital transformation initiative. Providing an interface of interfaces that allows you to build digital platforms, plugin marketplaces, API ecosystems, service aggregators, and procurement switchboards. But to be successful, you need a strategy - your developer portal needs to be more than a dumping ground for API documentation.
In this talk Kristof will share an overview of the different types of developer portals he is currently aware of, and the types of digital transformation tactics they enable. He will use a complexity & systems lens to explain what he thinks is driving the need for digital transformation. Finally, he will explore a deliberate complexity architecture inspired by biology, that organizations can use to become more resilient & adaptive while maintaining efficiency.