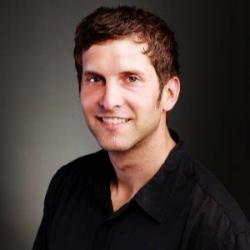 Jeremy Glassenberg
Deserve
Automating the API Product Lifecycle
Biography
Jeremy is an experienced Product leader of over 12 years with a proven track record of building and monetizing platforms such as Box and Tradeshift. He has managed and expanded developer platforms to communities of tens of thousands of developers, executed on high profile integrations promoted by Salesforce and Google, and established key components in paths to monetization. While focused on Product, Jeremy has managed and grown several successful developer communities and Developer Relations teams.
Jeremy is a mentor to top-tier startup accelerators such as Alchemist and Techstars, and advises developer-focused startups such as Moesif (API intelligence) and OpenChannel.io (framework for app marketplaces). He is currently the Director of Product, APIs at Deserve.
Talk description
Looking at the full API Product Lifecycle, from defining an API and implementing the API, to launching with a solid developer site and experience, let's see the newest tools - and potentially upcoming opportunities - to automate the creation of a solid developer experience.
Creating a successful API requires a proper process from concept and design, through development, and into ongoing maintenance and responsive developer support. As developer expectations for better-quality APIs increase, tools have made it easier to implement this well. Thanks to standards like OpenAPIs, it's easier to create a quality API, developer site, and overall experience. Many of us create API documentation or code libraries automatically from an OpenAPI spec, but there's a lot more coming along to make our lives easier, and to make our APIs look better. In reviewing the full API Product Lifecycle to design an API people will use, let's see the newest tools - and potentially upcoming opportunities - to better automate the creation of a compelling developer program.