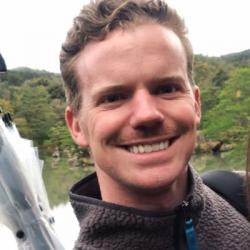 Egan Anderson
Galileo
How to Create a Developer-First Product
Biography
After graduating from the University of Utah with a degree in Computer Science in 2017, Egan Anderson began his career with Galileo Financial Technologies as an iOS developer. In three short years, Anderson was promoted to Mobile Team Lead and most recently, to Head of Developer Experience. Building only upon internship experience at Pandora and Instructure, he has quickly proven his undying dedication to developers. A jack of all trades, Anderson also started Egan Anderson Visual, a full-service marketing, filming, editing, special effects, and graphic design company.
Talk description
Companies that don't prioritize developers' needs are falling behind. As more developers are tasked with vetting and selecting SaaS providers, organizations need to reciprocate with attention and support at every level. Committing to a developer-first lifestyle won't be easy, but it'll be worth it.
Establishing a developer-first culture does not happen overnight. It can require an overhaul in the way a company operates in order to champion developers as its core users. As the Head of Developer Experience at Galileo, Egan Anderson has spearheaded the company's efforts to re-invent the way it interacts with developers. Galileo recently opened up its suite of APIs for external use. The process has not been frictionless – Anderson has navigated the challenging dynamic of balancing the needs of developers with the inevitable internal inertia that's often resistant to change. However, advocating for developers and facilitating these discussions has helped Galileo grow into a more successful and profitable business.