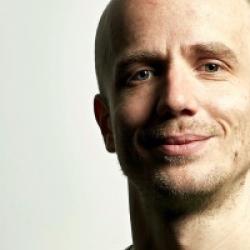 Zdenek Nemec
superface.ai
Documentation, APIs & AI
About the talk: 
AI is entering the world of APIs, where API documentation plays a critical role. One of the fundamental challenges is the need to share understanding about an API and keep the knowledge up to date. AI can potentially speed up API integrations dramatically, but it greatly depends on API documentation. 
Let's explore the emerging approach to employing AI in APIs, discuss its impact on API documentation, and see how changing our way of working with APIs will lead to self-integrating applications.
About the speaker:
Zdenek is the founder and CTO of superface.ai. Building the superface.ai—the next thing in APIs—so you can use more APIs more often. Previously he founded Good API—an independent API consulting company. He helped enterprises (DHL, Adidas, Inditex, KLM-AF, and others) and startups identify and build the right APIs for their businesses faster and with higher quality. As a former Director of DSL development at Apiary, Z is the author of the API Blueprint description language, used by over 200,000 developers and architects worldwide to describe over 300,000 APIs. He is a co-author of the data modelling language MSON. Zdenek defined and evangelized API first, API design, and contract-driven automated API workflow.