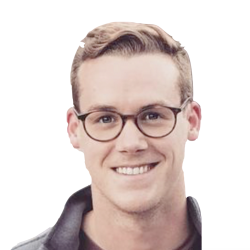 William Bishop
Miro
Developing a best-in-class deprecation policy for your APIs
About the talk: 
Nobody likes ambiguity—especially when it comes to the stability of APIs and the expectations for availability long term. Avoid common pitfalls and explore a critical area where trust is built with developers through thoughtful policy and the development of best-in-class documentation.
A good deprecation policy involves a lot of forward thinking and an awareness of how developers or end users are currently leveraging your capabilities, and how a given API or feature deprecation could affect them in the future. The hard-earned trust that you've built and maintained with these individuals is at risk with any type of policy or documentation that is unclear.
The road to developing a clear, trustworthy deprecation policy is a multi-faceted initiative with input from product, engineering, customer success and other cross-functional teams, as well as external market awareness.
Knowing which voices to have in the room, what the industry standards are, and formulating appropriate communication timelines will ensure a world class policy is developed and documented before it's needed.
Join us as we dive into the nuances of this process and how to avoid the common pitfalls that come from lacking a strategic, thoughtful approach to documenting a deprecation policy for your APIs.
 
About the author:
Will is a Developer Advocate at Miro and has been in the Developer Relations space for the last 5 years at organizations like Zoom, Miro, and others. He's passionate about all things API-related and the interconnectedness of the web.