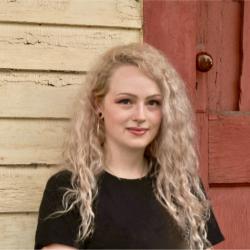 Jessie Mongeon
Filebase
API Documentation For Web3
About the talk: 
Web3 is one of the fastest-growing spaces on the web right now, with thousands of new projects emerging every week. Each project aims to fill a gap in the space by providing a new technology How do we keep up with documentation, and what should be prioritized for these projects as they scale?
Web3, also referred to as the read-write-own web, is a new form of the internet that utilizes technologies such as blockchain networks, cryptocurrency, crypto wallets, and digital assets like NFTs. The Web3 space is growing by the thousands every week, with new projects and technologies constantly emerging. As writers, it can be challenging to navigate through the space, make sense of every piece of new content, and understand what should be written about for others to read, and what will be irrelevant next week. Many of these new technologies are using pieces of code known as smart contracts or interacting with the APIs of multiple applications at once. What documentation are end-users looking for, and what is the most beneficial format for them to read and comprehend all of this new information? In this talk, I'll discuss what I've learned as a Senior Technical Writer for Filebase, a decentralized cloud storage provider at the heart of hundreds of Web3 projects, and what our customers have benefited from the most when it comes to documentation.
About the author:
Jessie is the Senior Technical Writer at Filebase, a decentralized web3 cloud storage provider, and author of the upcoming technical handbook 'The Ultimate Web3 Pocket Guide'. She writes everything from technical API documentation and tutorials to Whitepapers and eBooks that help educate her audience on Web3 and the important role that decentralized storage plays in the ecosystem.