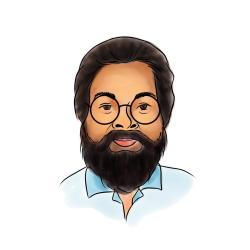 Akshay Bhalotia
unREST among the docs
About the talk: 
At times, you have to build docs that cover not only REST-y APIs but also frontend SDKs. What do you do, when you have to offer docs for multiple such SDKs, based on different frameworks, under rapid, uncoordinated development with multiple feature enhancements per iteration and at times, with breaking changes, but versioned and searchable?
About the author:
Akshay Bhalotia is a DevX PM at Phyllo. With over eight years in the tech industry, previously as a programmer and a DevRel engineer, he brings a diverse approach to crafting experiences for a technical audience. He is passionate about API products, specifically the FinTech/payments industry. Although he works in tech, Akshay firmly believes that technology can't solve all our problems.
You can often find Akshay talking about privacy, developer products, APIs, and tech docs! When not at work, he likes to play around with mechanical keyboards and board games.