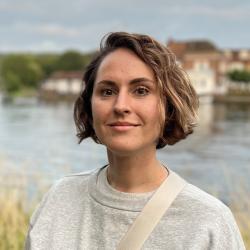 Polina Zaichkina
Codat
Codat Docs
Codat Docs is a one-stop shop for documentation and API references that are designed to enable developers to get started in minutes. It has everything our developer community needs to build powerful applications for small businesses with financial data provided by Codat. We're experts in how applications interact with the software SMBs use, so our clients can focus on what makes them superior.
This year, we have completely overhauled our documentation and API references. We replaced our out-of-the-box solution with a custom one that caters to our continuous growth. We introduced a new navigation structure that gives a developer a clear path from understanding Codat's core concepts to launching their fintech solution. Finally, we manually rebuilt our API references and the underlying OpenAPI specs, moving away from codegen practices and implementing documentation-driven development practices within our engineering teams. This has led to more accurate, reliable, and significantly more detailed API references.
Codat Docs is nominated in the following categories of the 2023 DevPortal Awards:
Best API Reference Documentation
Best Visual Design
Best New DX Innovation
The presentation is scheduled for October 4, 2023.
Sign up here.