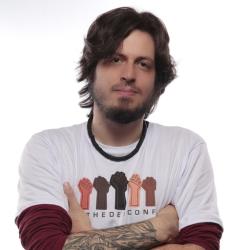 Paulo Victor
Monite
Monite API Developer Portal
The Monite API Developer Portal is a comprehensive resource designed to support developers in automating key financial processes such as invoice creation, invoice collection, accounts payable, accounts receivable, B2B payments, and cash flow optimization. It provides extensive documentation, including in-depth API guides, code samples, and tutorials that elucidate how to leverage Monite's powerful API endpoints for seamless financial automation. The portal also offers a robust support ecosystem, featuring developer forums and direct access to the Monite API team for queries or issues, enabling developers to efficiently build and scale financial solutions.
The Monite API Developer Portal is nominated in the following categories of the 2023 DevPortal Awards:
Best Onboarding
Best New DX Innovation
Best Interface Developer Portal
The presentation is scheduled for October 4, 2023.
Sign up here.