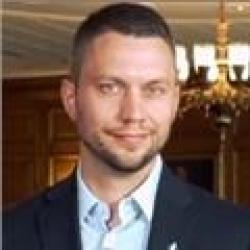 Brad Hohenbrink
Nationwide Insurance
Nationwide Partner Portal
With a desire to expand our reach and meet members where they are, Nationwide went all in on "digital partnerships" backed by APIs and other digital products showcased and delivered through the Nationwide Partner Portal. Nationwide was the first US incumbent insurance carrier to build and market a holistic platform to enable partners and developers to digitally deliver products from across the company's breadth of protection solutions (auto, home, commercial, life, and pet) and we continue to evolve the platform to provide a differentiated experience. With a major focus on an enhanced developer experience and differentiating products in the insurtech industry, the platform enabled Nationwide to expand into adjacent industries with partners in new and novel ways.
The Nationwide Partner Portal is nominated in the following categories of the 2023 DevPortal Awards:
Best Findability of Products in a Devportal
Best Accessible Developer Portal
Best Served API Business Model
The presentation is scheduled for October 18, 2023.
Sign up here.