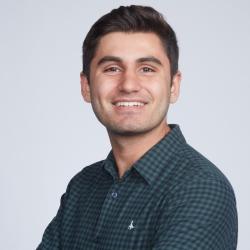 Ryan Clifford
Spendesk
Exploring Developer Portal Trends in 2023: A Panel Discussion featuring the Jurors of the DevPortal
About the Panel
This panel discussion aims at revealing the key takeaways of the jurors from their evaluation of 57 Nominees for the 2023 DevPortal Awards. The discussion is hosted and facilitated by Kristof Van Tomme.
About the Panelist
Ryan is Platform Group Product Manager at Spendesk, leading the product team to deliver APIs and integrations to enable companies to have a seamless spending management experience. He has extensive experience working on award winning developer platforms and APIs within financial services and fintech.
 
He is a strong believer in treating APIs as products so loves designing APIs and building the end-to-end developer experience. Energised by understanding how businesses can leverage APIs and platform thinking to augment current business models and implement new ones.