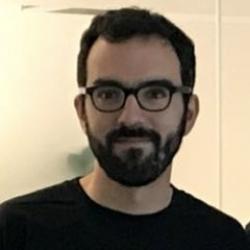 Effective API Governance: Lessons Learnt
Biography
Alvaro started to code in BASIC when there was no Stack Overflow. Software Engineer and open source lover, he has been working more than a decade developing distributed and real-time systems for Airbus in Spain and Germany.
He is currently working as Developer Advocate in Amadeus for Developers, an open innovation program aimed at facilitating connectivity between the innovation ecosystem and Amadeus, to accelerate the exploration and implementation of new business ideas. One of his main tasks is to help developers to implement that idea they have in their heads, by building prototypes using APIs, writing documentation, tutorials or even going to events to talk or learn about new trends in technology, languages or methodologies.
In addition, he combines everything mentioned above with the titanic task of raising two children and keeping his comic collection up to date.