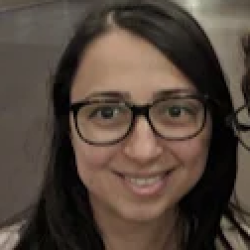 Nurit Izrailov
Spotify
Building for Developer Happiness with Backstage
About the Talk
Backstage is an open source platform for building developer portals — created at Spotify and owned by the Cloud Native Computing Foundation. 
Thousands of engineering orgs around the world are using Backstage to drive better developer productivity and happiness within their teams. In this talk, Spotify engineer Nurit Izrailov will share more about the Backstage open source framework and key concepts as well as why Backstage is foundational to the future of developer experience. 
About the Speaker
Nurit is an experienced Software Engineer with a demonstrated history of working in the computer and network security industry. Skilled in Python, Pandas, MongoDB, Scrum, Rest API, Docker and AWS EC2. Currently she is a Software Engineer at Spotify.