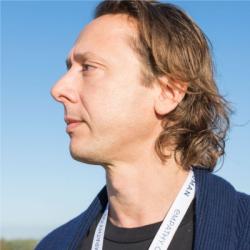 Ángel Maldonado
Empathy.co
A New DevPortal Findability Experience: Holon Discovery
About the talk:
The feeling that a developer gets while navigating a DevPortal can create a learning environment, a different way to approach documentation through UX and dynamic interactions. An important part of this experience is the search and discovery of documentation, that can be boosted through design and innovation. Empathy is going to share the strategy and process behind the new discovery experience in Empathy Platform Docs, an evolving and self organizing system where each category is simultaneously a whole and part of something bigger.
About the speaker:
Angel Maldonado has spent the last 19 years passionately developing and executing eCommerce Search and Navigation solutions.
Having studied Computer Information Systems at Liverpool University, Angel started his career working for Autonomy where he helped clients on pioneering enterprise search projects for seven years before founding Empathy.co. Angel also recently spent a short period seconded to Rich Relevance's Exec team to help them develop and advance their new search offering.
As the founder of Empathy.co, Angel drives forward the product vision, innovation and ethos of creating a company with truly organic values; there's no dedicated sales team nor does the company have any VC funding, preferring instead to generate interest and business leads through open conversation, networking and honest relationships. What's more, 90% of the company are tech people and that's because the company's primary focus is to create and develop the best products.
Angel is an evangelist and enthusiastic blogger who regularly speaks at industry events. He likes to explore the future of Commerce search, placing the importance on people, their emotions and unpredictability rather than data and processes to create experiences that generate an emotional connection.