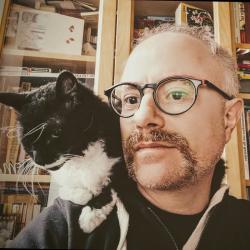 Marco Spinello
Sanity
Exploring Developer Portal Trends in 2023: A Panel Discussion featuring the Jurors of the DevPortal
About the Panel
This panel discussion aims at revealing the key takeaways of the jurors from their evaluation of 57 Nominees for the 2023 DevPortal Awards. The discussion is hosted and facilitated by Kristof Van Tomme.
About the Panelist
Marco is a Senior Technical Writer at Sanity.io. He rolled into technical writing from a previous career in software localization. He has authored end-user and developer documentation covering subjects from online gaming to cyber threat intelligence.
He often happened to be the first technical writer at a company, which helped him learn how to build a documentation tool chain, define a house style, and shape a memorable tone of voice.
To promote breaking silos and to support sharing knowledge, he has contributed to internal company initiatives to start a technical documentation guild, and to teach technical writing to software engineers. He also likes starting company bands to make music together.