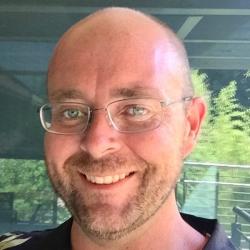 Richard Thomchick
VMware
VMware's Journey to Deliver Developer Portals as a Service
Biography
Richard Thomchick is the product owner for code.vmware.com and the broader online developer experience for API docs, code samples, and other resources. He has worked at VMware in several capacities since 2007, and has been serving developer audiences since 2000 for companies like CNET Networks and Linuxcare.
Richard holds a Bachelor of Arts degree from University of California at Santa Cruz, and a Master of Library and Information Science degree from San Jose State University. He has previously presented work at the Internet Librarian conference, and will be speaking at the upcoming ASIS&T Annual Meeting in Vancouver.
When he's not advocating developer experience or spending time with his family, Richard likes to get dressed up in medieval armor and hit his friends with sticks as a participant in the Society for Creative Anachronisms.