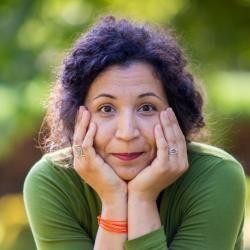 Laura Vass
Pronovix
The content devportal: Who writes the Docs?
Biography
"How does this work, and why?" As research scientist, business founder, community organizer, mediator, human, my fascination and focus is on the integrals and the differentials of our realities. Whereto is the momentum driving that what exists.
Co-Founder of Pronovix (ca 2005), specialized to research, design, build and support Developer Portals. Co-Founder, editor and event host of the DevPortal Awards, and the API The Docs conference and podcast series. Supporter and apprentice of techwriter and devrel communities.
Her interests include but are not limited to non-violent communication awareness and conflict transformation, the dynamics of power and of cultural shifts, and localization. Knitting with the balance between space and yarn. Plant-driven garden design.
Talk description
How do API teams fulfill their various users' content needs? What roles populate and maintain a developer portal in differently complex scenarios?
Even as a digital native company, it is not evident to have great user experience on the developer portal. Authoring and publishing does not happen in a vacuum, the flow needs to be adjusted to your company size and culture.
"Who owns the portal, and who writes the docs?" I ask from our guests at API The Docs and the DevPortal Awards in 2021. This presentation maps the answers, for your inspiration.