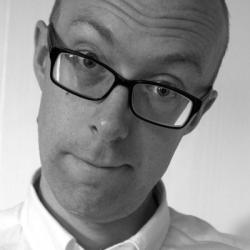 Chris Ward
Docker
Dynamic docs
About the Talk
Our text might be static but our documentation needn't be! In this talk I show you how to introduce dynamic data into docs to make it a living, breathing experience for readers.
We are used to thinking of documentation as static text and images on a page. Sometimes we add animated GIFs or videos, but these are still elements fixed at a certain point in time. In this presentation I show how we can potentially use a series of new documentation tools and frameworks to add dynamic data to documentation to make it a more living and breathing experience for users. This could include pulling content from APIs, using customer data, mixing interface elements directly from an application, and much more. The presentation will show hands on examples of how to use formats such as MDX, and frameworks such as Docusaurus and Astro to work even closer with your developer teams. 
About the Speaker
Chris explains cool tech to the World. He is a Staff Technical Writer for Docker and regularly blogs, podcasts, makes videos, and writes fiction.