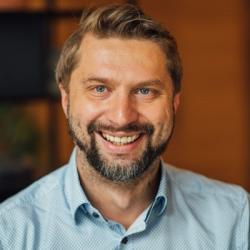 Alex Akimov
Monite
KEYNOTE: API First Strategy: Adapting Your Approach for Startups vs. Enterprises
About the Talk:
Embarking on a journey to build API First organizations can be an exhilarating ride. My experience as the Head of API at Adyen provided me with valuable insights on cultivating an API First culture and process within an established tech giant. Now, as I apply API First principles at a small startup, where the API is the sole product, I've discovered that the approach must be tailored to suit the specific context of your organization.
In this talk, I will share my insights on fostering API First cultures in both startups and enterprises, discussing what strategies can lead to success, which ones might not be effective, and how to adapt your tactics based on the size, maturity, and objectives of your organization. Together, we'll explore when to push forward, when to exercise restraint, and uncover surprising time-saving revelations that can help your organization excel in an API-first world.
About the Speaker:
Alex has 20 years experience in Tech in various roles. Ex-Adyen, Head of API, where he was managing APIs that processed more than €500BN in 2021. Currently he's building an API Platform at Monite, disrupting the Embedded Finance industry.
Throughout his career, he learned how to apply his technical knowledge and leadership skills in bridging the gap between engineering, product and business; how to build effective teams where developers both enjoy the product they create and grow individually and as a team; and how to manage customer expectations and help them become successful with our products. He is passionate about the intricacies of software development, design of highly scalable and reliable systems, as well as the organizational design and what makes the difference between good companies and stellar ones.