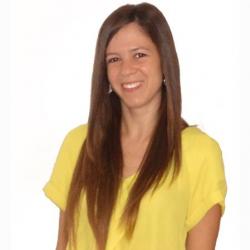 Bulletproofing Your APIs: Why Users' Feedback Matters
Biography
Maria Garcia is an Innovation Strategist and Program Manager at Amadeus. She is responsible for leading the strategy of Amadeus for Developers, an open API program that aims at empowering developers to quickly build and launch innovative travel apps to the market. Since the program inception, she has been overseeing all the different phases of the journey, from the objectives definition, to product design, development, testing, and go-to-market strategy. Having built the program from scratch, she has directly experienced all the challenges (and joys!) that come with implementing an entirely new open API culture at a large organization.
Curious by nature and passionate about innovation, she is always looking for new challenges and opportunities to keep developing her skills where business and technology meet. When she is not busy thinking about the next big thing for the program, she loves to travel all around the world – she has been to 85 countries, but her bucket list is still very long!
Talk description
The uncomfortable truth about DX: everyone talks about it, and yet only a few get it right. What about you? We know testing and feedback collection can be hard, but we're here to tell you that it doesn't have to be that way: from bug hunting challenges to hackathons, we've got a few ideas to share.
Are you truly listening to your users? Are you consistently translating their feedback into tangible improvements for your API program? We know how the story goes: no matter how determined you are to build a customer-centric product, at the end of the day, the tight deadlines and shifting product roadmap priorities can get in the way between you and your users. If you are still struggling to define an effective strategy to translate your users' feedback into an awesome DX, we are here to tell you that you are not alone. And that there is hope.
Having provided APIs to large businesses for over two decades, last year we underwent a transformation to launch our open API program, and we learned a thing or two about DX. In this talk, I'll share the tactics we have implemented to integrate developers' feedback into our product, and some major missteps we have made along the way. From user interviews and usability tests, to launching a beta testers community and defining a methodology to get feedback at hackathons, we have tried them all. By sharing best practices and lessons learned from the trenches, we hope to inspire other API enthusiasts to explore new ways to place DX at the core of their products.