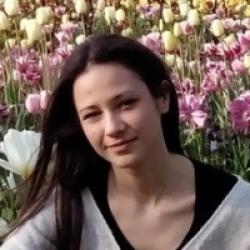 Business Integration Made Easy with APIs
Biography
Alexandra is a Product Owner at Atradius. She's a person with hardworking-ethics, problem solving efficiency, great contributor to a team and has the ability to lead. Always eager to learn, continuously focused on the task at hand and aligned with the organizational needs.
Talk description
Integration is often seen as a technical burden rather than an opportunity to drive commercial relationships with customers. Get the proposition right through channel agnostic API-first documentation and you will attract business stakeholders as well as developers for sustained digital partnerships.
Atradius are a global trade credit insurance organisation and have traditionally engaged with their b2b customers through transactional and analytic portal user interfaces designed around the customers' user journeys. The web service integration solution was always seen as a bolt on that lagged behind the portal from a feature and maintenance perspective - providing integration to the customer systems was the domain of IT.
The Atradius Digital API initiative, and the election of business engaged Product Owner, changed this. The focus was now on API first design across all channels and the API resources, documentation, mocks and commercial marketing would focus on the business terminology and semantics rather than IT constraints with acceptance criteria defined with the business stakeholders, customers and prospects (a crucial step in reaching out to the consumers for design input). The new API strategy would encompass existing customers taking the Atradius data and features, making them available in their ERP/Finance systems of choice, APIs for partners and digital platforms to consume to add value to Atradius services and APIs to ensure consistency and improved user experience in the evolving customer portal.
A new API microsite was produced to engage with the customers and prospects targeting both business and technical visitors. The API Developers Portal was kept simple with easy access to the API catalogue, endpoints, security details and documentation the business stakeholders and the developers who would implement the integration on their behalf. Targeting both personas in the documentation through human readable API definitions in API Blueprint was a definite success strategy and led to easier integration with Atradius. The microsite, Dev Portal and documentation will be shared in the session for you to judge the ease of use.