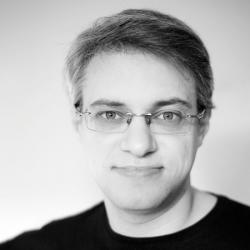 Technical Writing Courses
Biography
Sharif has worked with Google technologies since early 2009 when he began a role as a Google Apps technical lead in Higher Education. Along the way this has given him the good fortune to be involved in advocating extensively and affecting change and progress on the adoption and integration of Google Apps, Cloud Storage and App Engine both internationally and locally. More recently he's become immersed in and advocate on Google Cloud Platform, open source software as well as mobile app development and strategy. He's a frequent public speaker and spend time working with both education and startups on making the most of their move to the cloud.
Talk description
Google introduced technical writing classes for its engineers a few years ago. Since then, thousands of Google engineers have taken and loved these classes. The courses improve the technical writing skills of engineers through focused writing exercises and peer review. We're publishing the following courses online to help all engineers improve their technical writing:
- Technical Writing One: Technical Writing Fundamentals for Engineers
- Technical Writing Two: Intermediate Technical Writing for Engineers
These courses are aimed at everyone with an interest in software engineering, including professional software engineers, program managers, open source contributors, and computer science students. We're seeking hundreds of people around the world to facilitate in-person technical writing classes.

In this talk Barry Rosenberg and Sharif Salah will provide an overview of the contents of the courses, the teaching format, and how you can get involved as either a student or instructor.