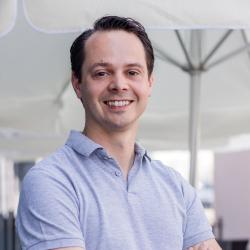 Grow Your Developer Community by Enhancing the Developer Portal Experience
Biography
For 9 years, Gregory has been supporting developers and customers on a global scale to understand and integrate TomTom products and services in web and mobile applications. He's focused now on building the Developer Relations program at TomTom Maps.
Talk description
Many companies are still looking at a developer portal solely as a delivery channel which allows customers to access their APIs. But a good developer portal needs to provide much more than this. It should allow developers to easily discover, evaluate and use your products in real life applications. It should also serve as a community where developers can connect with each other, one to many and one to one. Companies must not only facilitate this connection but also engage as a participating member both online and offline, to create a 360-degree experience comprised of everything from an API portal, product management and product marketing, marketing channels and programs and content, to customer support, inside sales, developer relations, and insight and analytics for continuous improvement. To gain developers' trust and grow their developer community, companies need to contribute, tech, amplify and befriend.
At TomTom, we've seen our developer portal grow from an API delivery channel to a full experience which offers our visitors guidance and support through each step of their journey. In this session, I will highlight lessons learned and how an enhanced developer portal experience increases the developer satisfaction and helps you to reach your business objectives.